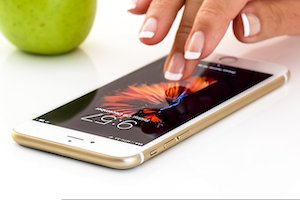 Today, we live in a time where technology is developing faster than ever before. There are so many new gadgets and gizmos being released every day that it can be difficult to keep track of them all. With that in mind, this article will outline some of the best new tech gadgets you should check out if you're looking for something new to play with. From drones to voice-activated speakers and everything in between, these are the top innovations you need to know about right now...
Amazon Echo
The Amazon Echo is a very interesting device. It's essentially a smart speaker that is connected to the internet. You can connect it to several different services, and it can be used for a variety of different things. One of the most interesting things about the Amazon Echo is that it can be used as an assistant. This is one of the Amazon Echo's core features, and it means you can ask the device questions just as you would type into Google. There are lots of different Amazon Echo devices available, including the smaller Amazon Echo Dot and the larger Amazon Echo Plus. The Amazon Echo is a great device for those who want to try out a smart home device but might not want to invest in something like a Google Home. It's cheaper and more basic but still offers almost all of the functionality.
Augmented Reality Glasses
Augmented reality glasses are another technology that has been in development for many years now. This year, though, marks the year when they start becoming more mainstream. There are a number of different AR glasses available right now, including the ODG, the Vuzix, and the Microsoft Hololens. There are also a couple of smart glasses that are designed to do a little bit of both AR and VR, including the Magic Leap and the Mira. And while each of these has its own set of pros and cons, the one that stands out is the ODG. It's an AR headset that has a great display, good battery life, and a very reasonable price point. It's not perfect, but it's the best AR headset available at the moment.
DJI Mavic Pro
The DJI Mavic Pro is one of the best drones on the market. It's also one of the most convenient drones to fly: it's small, lightweight, and easy to fly and land. What's more, it also has some great features for an affordable drone. The Mavic Pro has a 12-megapixel camera with a two-axis gimbal, which allows for nice and crisp aerial shots. It also has a few different shooting modes like Panorama and Hyperlapse, which are fun to use. The drone also has some great features like gesture control, where you can make hand gestures to control the drone, and other features like ActiveTrack, which allows you to track a subject (e.g. a bike, a car, a person) and keep it in the shot while you fly the drone around it. The Mavic Pro also has some other great features like noise-reduction technology, a nice long-lasting battery, and it folds up so you can easily transport it.
GoPro Hero 5 Black
The GoPro Hero 5 Black is the latest iteration in GoPro's action camera line. It has several different new features that make it an excellent device. The camera itself is much more sleek and stylish compared to previous editions, and it also has a touchscreen display for easy navigation. However, the main highlight is the new GoPro HyperSmooth technology. The camera now uses new image stabilization software that makes the footage incredibly smooth and clear. The camera is also waterproof, has voice control for easy filming, and can be connected to a GoPro Karma Grip to make it easier to film in handheld mode. The GoPro Hero 5 Black is definitely worth a look if you're in the market for a new action camera.
Google Chromecast Ultra
The Chromecast Ultra is a great and affordable device that can stream just about any media from your phone or laptop directly to your TV. You can use it to stream Netflix, Hulu, YouTube, and any other supported apps directly to your TV. You can also use it to play your music through Google Home. The Chromecast Ultra is also much faster than the standard Chromecast, so you don't have to wait as long to start streaming. The Chromecast Ultra is also compatible with 4K TVs, and it still costs just $69. It's also still compatible with all other Chromecast-enabled apps, so you can use it to bring content from your phone or laptop to your TV just as easily as before. The Chromecast Ultra is a perfect device for anyone who wishes they could easily stream content from their phone or laptop to their TV.
Halo Speaker by Halo and Oprah
The Halo Speaker from Halo and Oprah might just be one of the most interesting new gadgets on the market. This device isn't technically a speaker, but more of an ambient device that uses sound to relax, inspire and motivate you. The Halo Speaker uses sound therapy with a special blend of Tibetan singing bowls, Tibetan meditation bells, and a new sound that is designed to lower stress levels and help you sleep better. The Halo Speaker also features positive affirmations from Oprah Winfrey and is designed to bring a new dimension to your home. It's a very interesting device with a lot of potential. It's probably most ideal for meditation, relaxation, or sleep, but you can also use it to play music or use sound therapy to help you focus.
iRobot Roomba 980
The iRobot Roomba 980 is the best Roomba vacuum cleaner that has ever existed. It's not only a great vacuum cleaner, but it's also very useful for cleaning your home. The Roomba 980 comes with a few different features, but what sets it apart from other vacuums is the fact that it automatically docks itself and recharges when it's finished cleaning your house. There are also a couple of different cleaning modes that you can use, and the device is designed to detect furniture so it doesn't go bumping into it. The device is also lightweight and can be controlled with your phone, so you can start, stop, or pause the device from anywhere in the world.
Samsung Gear VR with Controller and Oculus
If you're searching for the best VR experience money can buy, then the Samsung Gear VR with Controller and Oculus is worth a look. The Oculus app is compatible with the device, so you can play some different games and experiences. You can also watch movies, TV shows, and even sports from the app. The device boasts a very high-quality display and is lightweight and comfortable to wear. It's also pretty cheap for a VR device, as it costs only about $150. The Samsung Gear VR is the best VR experience you can get right now, and is the best investment if you want to get into the VR scene.
Summary
When it comes to the best new tech gadgets, the options are endless. From VR headsets to smart speakers and everything in between, there are so many cool things you can play around with these days. Whether you're a tech expert, or you're just trying to get started with the latest gadgets, you should keep your eye on what's new in the world of technology. With this article, you've got a great start. The Amazon Echo, DJI Mavic Pro, GoPro Hero 5 Black, Google Chromecast Ultra, Halo Speaker by Halo and Oprah, iRobot Roomba 980, Samsung Gear VR with Controller and Oculus, and the Halo Speaker are some of the best new tech gadgets you should add to your collection.